How Focused Care Illuminates the Path to Healing and Unity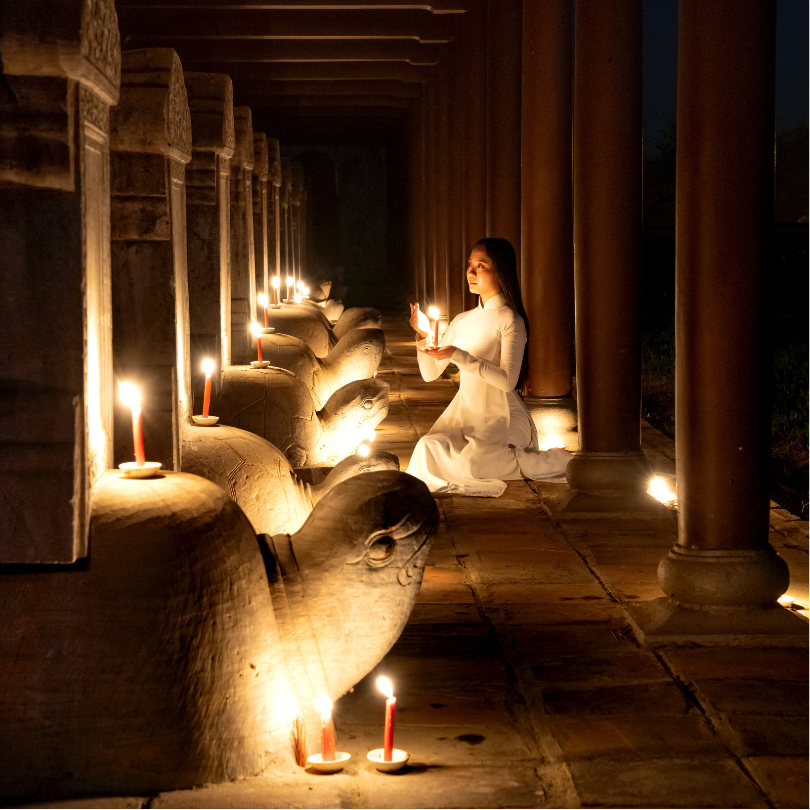 People are lighting candles all over the world and praying for the lost souls and people of Maui
In the aftermath of what unfolded in Lahaina, Hawaii, a surprising truth surfaced among the rubble and the stories. Where healing meets connection, where compassion becomes the bridge, and where searching souls find their deepest resonance.
The Overwhelming Impact of Chaos
When things fall apart, it's overwhelming. You can feel the pain, hear the questions, and sense the desperate cries for help everywhere you turn. It feels like standing on the edge with a heavy heart.
In that chaos, Oprah Winfrey has shown us something remarkable and grounded that connects the heart and soul: the possibility of a difference by focusing on one need at a time. Where strong relationships and empathy are essential for caring.
For example, consider Oprah. Through this lens of focused compassion, her leadership took on a crystalline clarity. Every small act, whether a comforting word, a sip of water, or the softness of a pillow, casts a ripple effect that means so much more than meets the eye. Such a perspective requires deep trust and an appreciation for acts not always dressed in luxury but rooted in necessities.
The Power of Simplicity and Deep Engagement
Sometimes, the real magic happens in the quiet corners of kindness, where a simple act becomes a turning point, and tiny gestures hold such significance. Instead of searching for instant solutions, it's about engaging deeply with the nuances of life, seeing the bigger picture one piece at a time.
These simple gestures may appear insignificant against the magnitude of suffering. But they offer a bridge to connecting with dignity and worth. They're not just stop-gap fixes; they show us that everyone is more than just a statistic. If only our leaders and governments would embrace this one-need-at-a-time attitude.
Leadership and Precision in a Time of Crisis
"My biggest concern," Oprah emphasizes, "Is who's in charge?" highlighting the importance of leadership, possibly referring to the Federal Emergency Management Agency (FEMA). Yet, the wisdom of working one need at a time also applies here. Just as individual needs are addressed with care, the organizational structures must also be managed with precision, empathy, and a focus on immediate needs, and they must show up!!
The Community Connection: Compassion Beyond Disasters
At the heart of it all, addressing one need at a time reaches beyond just responding to disasters. When we are tasked with leadership, our guidance shines even brighter. Whether lending a hand to a neighbor, a cherished relationship or giving back to the community.
The tragedy in Lahaina reminds us that unexpected events can affect anyone at any time. It underscores the principle: "What affects one affects us all." Our lives are intricately bound by our experiences and an ineffable bond that connects us. Recognizing that every act of kindness echoed is profound. This view extends a hand of friendship in a time filled with conflict. In doing so, we become better prepared to act, care, and lead, understanding that our humanity is our greatest strength in uncertainty.
Hanohano o Maui Nui a Kama
Kamalei hiwahiwa pua lokelani
O Mokuʻula noho i ka ehukai
ʻāina uluwehiwehi o na aliʻi
Puana ē ka wehi no kuʻu ʻāina
Hanohano o Maui Nui a Kama
E ola ē
SUPPORT FOR Maui Wildfire Relief Donate Funds
To donate, visit: https://www.hawaiicommunityfoundation.org/
Suzannah Galland: More than a life advisor — a catalyst for change with unparalleled intuition, she transforms uncertainties into an electrifying path to fulfillment. Published from Harpers to Huffington, to Goop's 'The Sex Issue' and honed by Cornell's leadership program. Ready for a transformative experience? Begin the journey at suzannahgalland.com. Instagram @suzannah galland
This article was originally published on Medium.